Competas passport
Transform the Way You Manage Talent with the Competas Passport
The Competas Passport is a revolutionary digital platform designed to streamline the talent management process in the energy industry. By providing a comprehensive, verified, and easily accessible record of an individual's skills, experience, and qualifications, the Competas Passport empowers organisations to make better-informed hiring and talent management decisions.
Verified Skill Profiles: The Competas Passport consolidates an individual's competencies, qualifications, and experience into a single, verified digital profile, eliminating the inefficiencies and inaccuracies associated with traditional CVs.

Real-Time Updates: Stay informed about the progress and development of your workforce with real-time updates to the Competas Passport, ensuring that you have the most accurate and up-to-date information at your fingertips.

Portable Credentials: The Competas Passport follows an individual throughout their career, making it easy for them to share their verified credentials with potential employers, partners, and clients.

Secure and Accessible: With state-of-the-art encryption and data protection measures, the Competas Passport ensures that your sensitive talent data is always secure and accessible only to authorised users.
Streamlined Recruitment: Save time and resources during the hiring process by leveraging the Competas Passport to quickly identify and verify the skills and qualifications of potential candidates.

Enhanced Talent Mobility: Facilitate seamless transitions between roles and projects within your organisation, with the Competas Passport providing instant access to the talent you need, when you need it.

Data-Driven Decisions: Make informed talent management decisions based on accurate and up-to-date information, ensuring the long-term success of your organisation.

Empower the Next Generation: By creating a level playing field for talent assessment, the Competas Passport helps to address the talent crisis in the energy industry, giving young professionals the opportunity to demonstrate their capabilities and potential.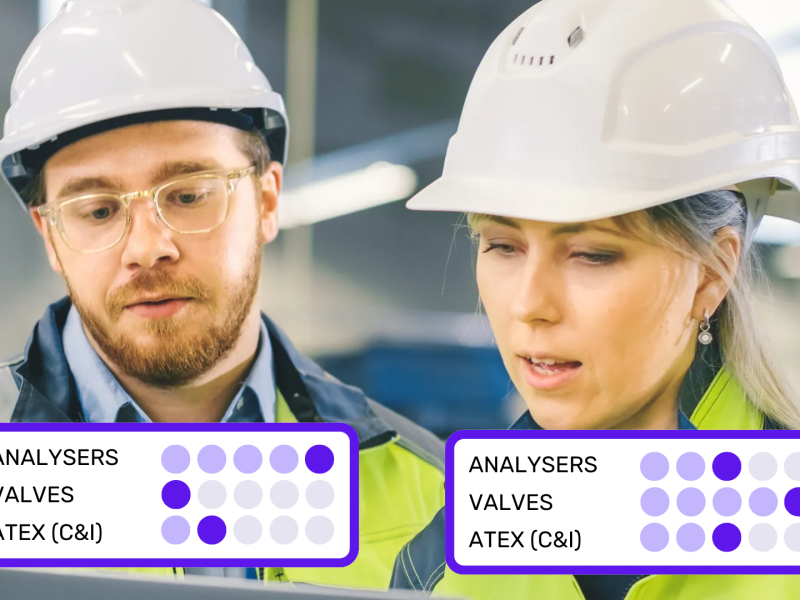 Beyond Competas Assessments
Outside of Competency Assessment, Competas provide additional noteworthy functionality, we're constantly expanding our feature-set
Discover the best talent every time