The Competas assessment
Discover the Competas advantage
Experience the Competas difference and revolutionise your approach to Competency/talent management in the energy industry. Embrace a safer, more efficient, and successful future with Competas.
Industry-Leading Assessments
Our best-in-class question bank of over 6,000 questions, deliver the most accurate and reliable assessments in the industry, setting a gold standard for competency evaluation.
Data-Driven Decision Making
Empower your organisation with actionable insights from our Team Management System, allowing you to optimise team dynamics and maximise productivity.
Uncover Hidden Talent
By leveraging our psychometric evaluations, identify the untapped potential within your workforce and build happy, efficient teams that excel together.
Turnkey Solutions
With 'Powered-by Competas', experience customised, white-label competency management solutions designed to cater to your organisation's unique needs and requirements.
Streamlined Verification
The Competas Passport offers a secure, digital record of competency that simplifies talent assessment and verification, saving time and resources.
Experience the Competas Difference Revolutionise your approach to Competency/Talent Management in the energy industry. Embrace a safer, more efficient, and successful future with Competas.
The Proactive Safety Strategy
Reactive safety measures can mitigate damage, but proactive safety strategies prevent incidents before they occur. Central to this is ensuring every individual is trained, competent, and ready for the challenges they face.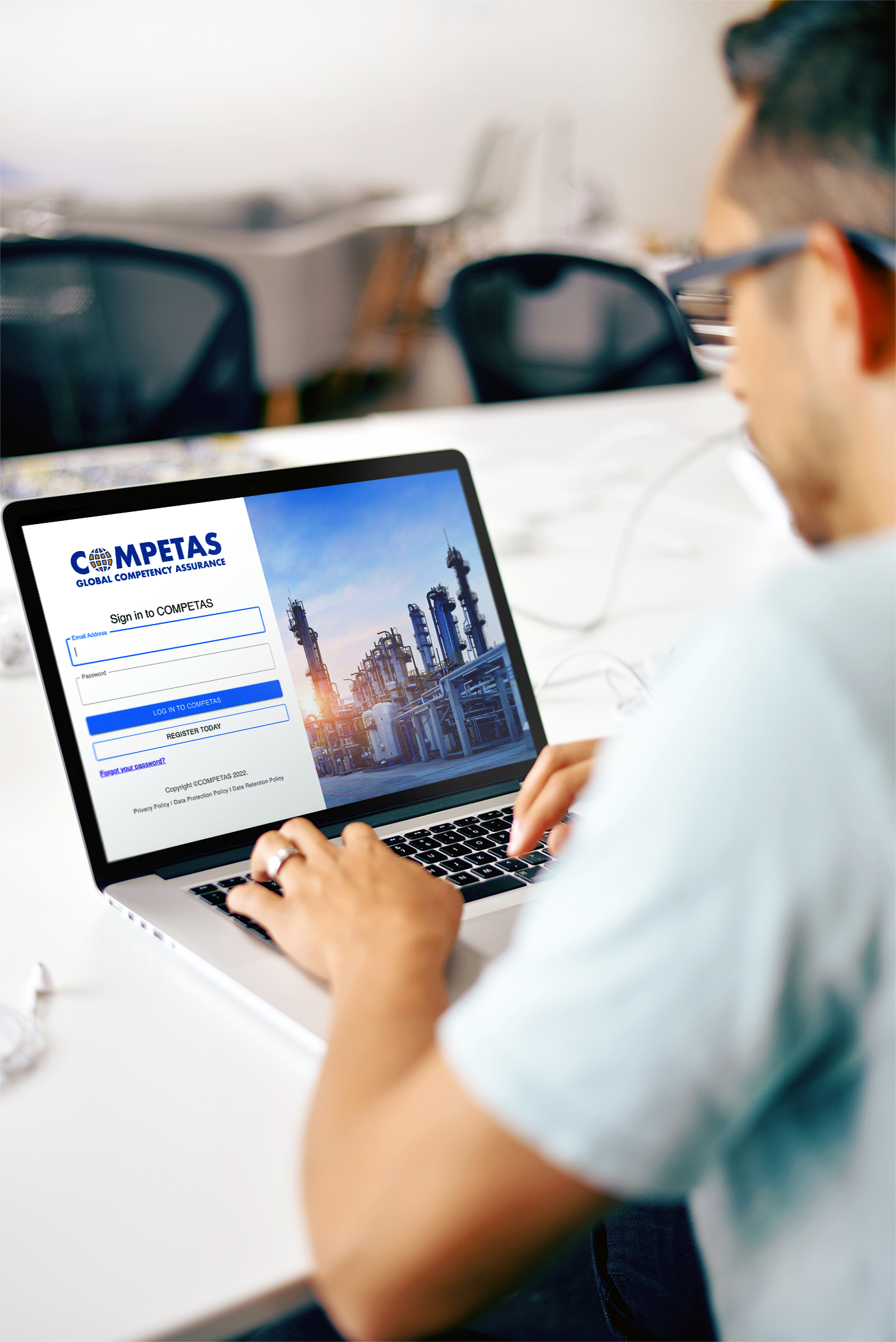 With our best-in-class question bank, competency assessment and team management solutions, we are giving businesses the tools they need to not only recruit the best and the brightest but also maximise value of established specialists and leaders.
Explore our suite of innovative products and services, designed to elevate competency management in the energy industry and propel your organisation to new heights.
All the information is available post-assessment at the touch of a button via the intuitive dashboard, which allows OCCMS to hand select the right competencies for client's specific needs.


Technical Director, OCCMS
Discover the best talent every time